I've been craving egg rolls but our small town grocer no longer carries the egg roll wrappers (and I'm too lazy to make my own, even though I have in the past).
Today, Hubby was out working the gardens and I knew I wanted to fix something filling, something yummy but something different.
I came up with a vision of cabbage and pork chunks inside a dinner roll. We have eaten Perogies before and have had calzones. This idea is sort of a merging of these with my craved egg rolls.
This
is essentially the recipe that I whipped up. I used my own bread roll recipe and I had some pork chunks that I slivered into tiny pieces. I shredded carrots, onions and 1/2 a cabbage (although only used about 1/4) that I sauteed in my wok.
Here are some pictures.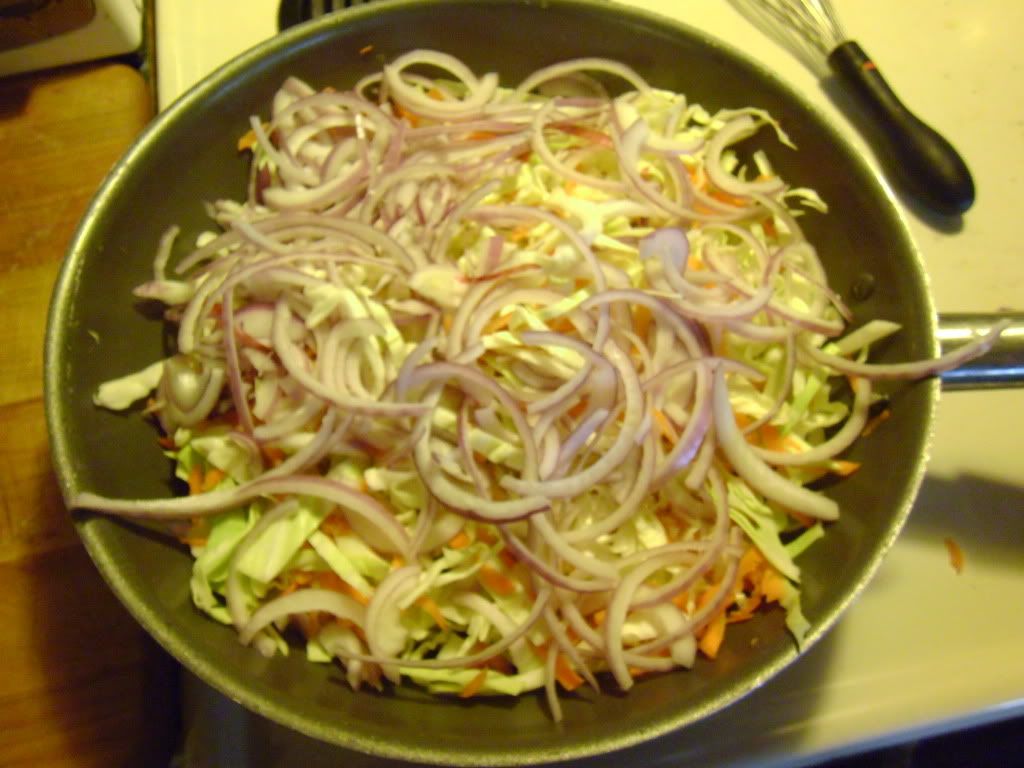 The mix: Cabbage, onions, carrots.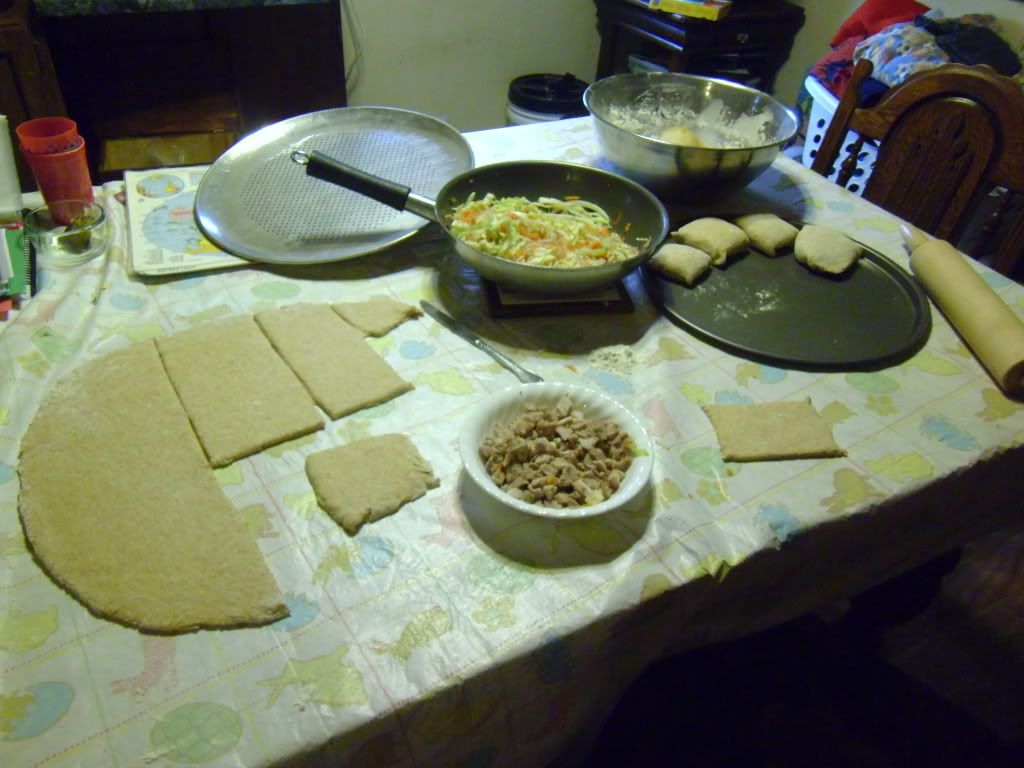 My normal workspace was covered in school and Sunday School materials so I set up my workspace on the dining room table. Rolled & cut bread to the left, bowl of pork chunks, wok of veggies, square to work on, pizza pan to bake, rolling pin.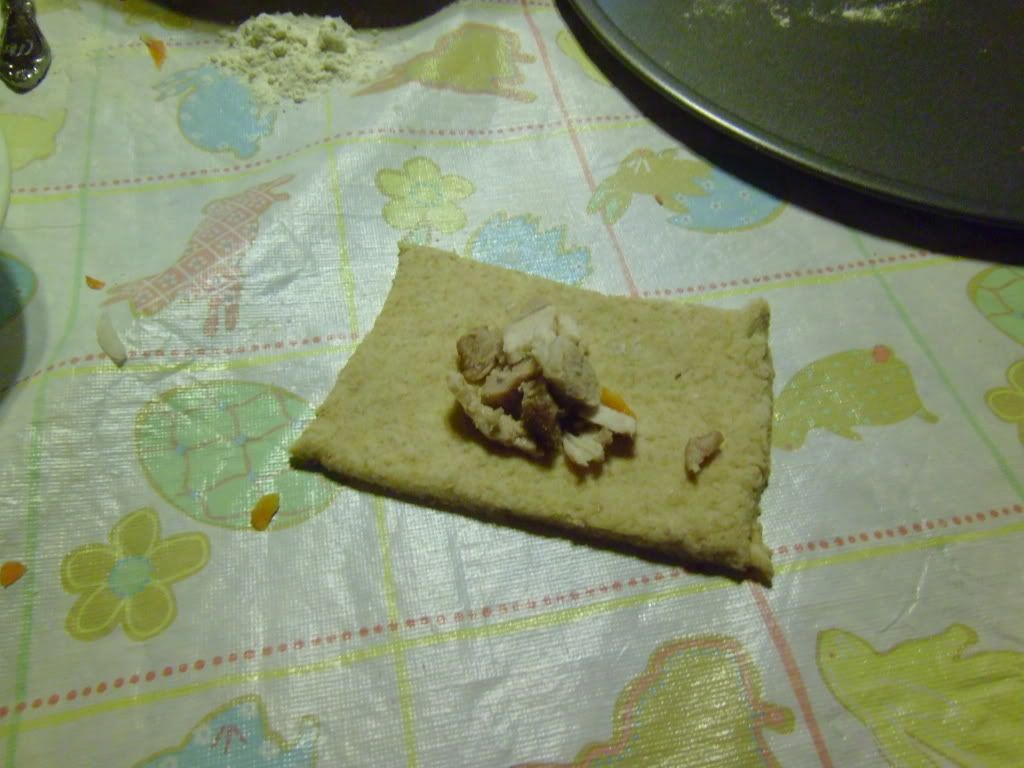 Pork chunks first, in the middle.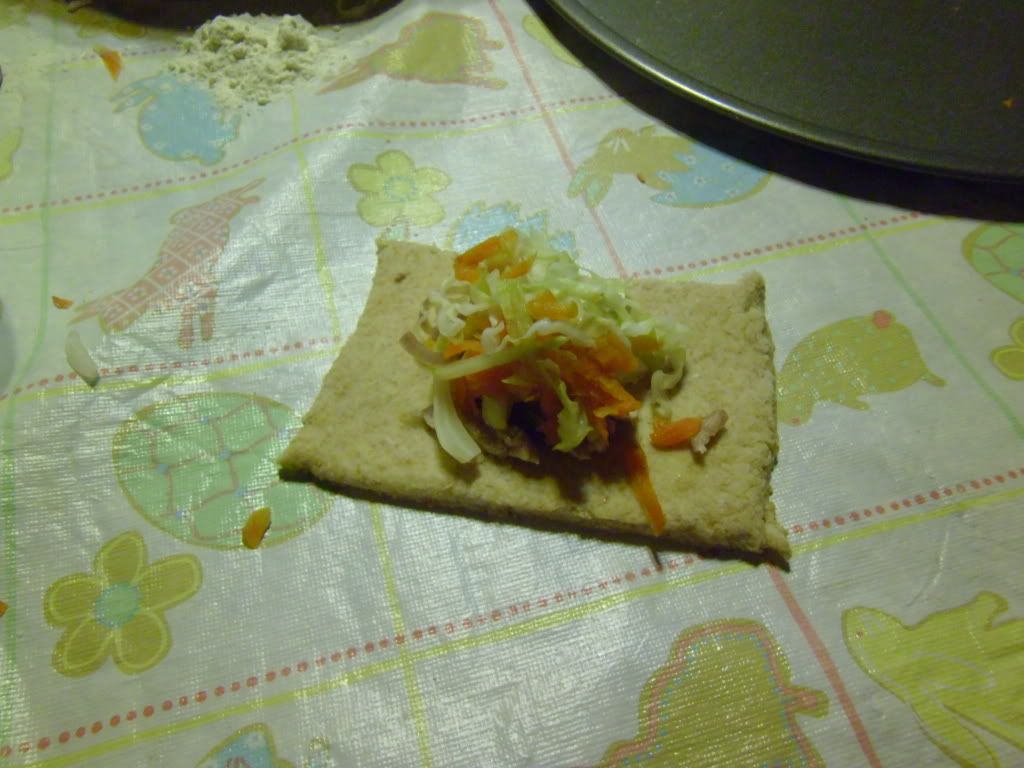 Cabbage next.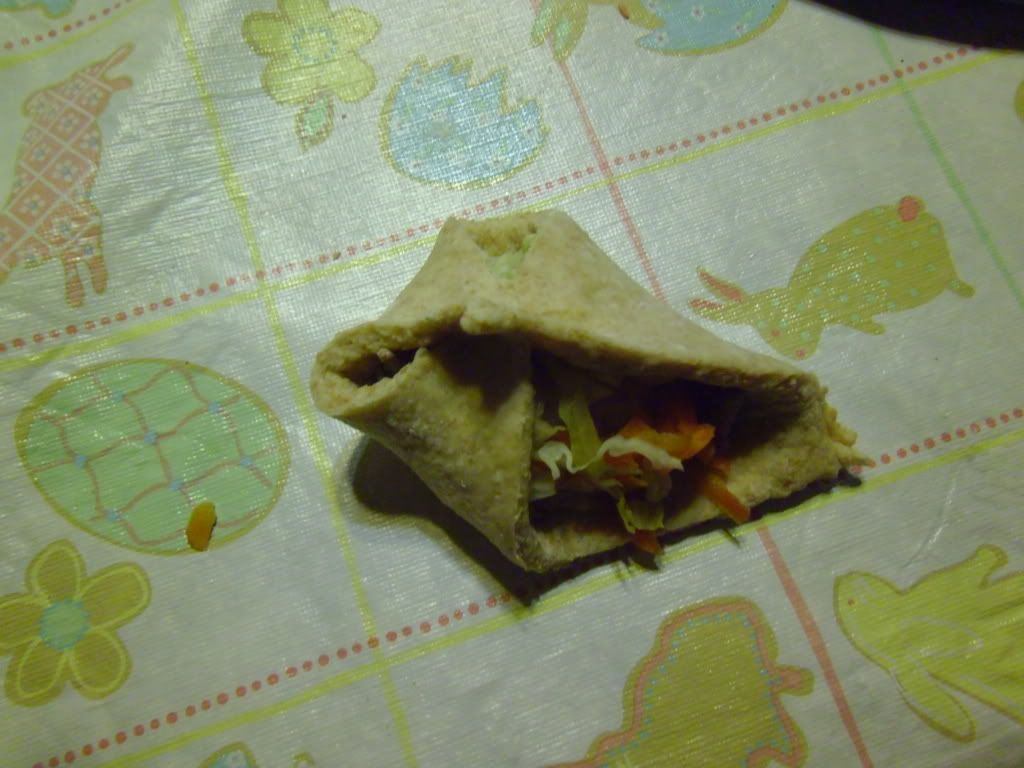 Pull up the corners and squish them together in the center, poke the filling into the middle and then squish the seams shut...really tight.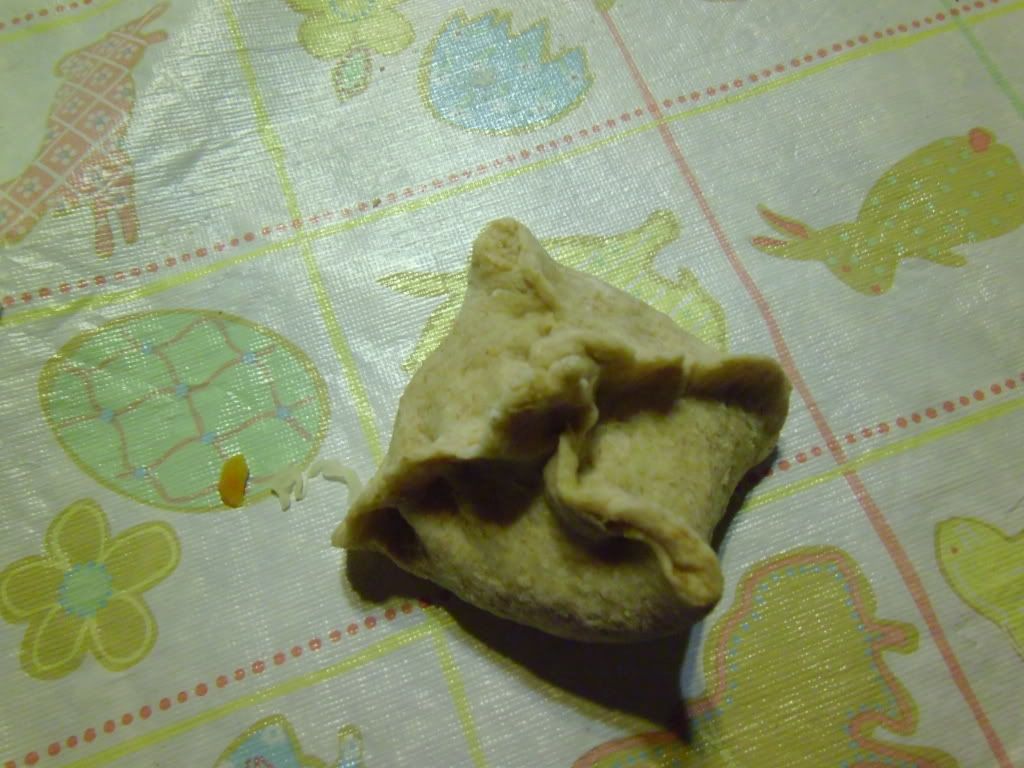 Seams squished. On most of them I squished even more. Some looked square like this one, others looked more roll like (round). All were baked at 350 degrees until crispy and tan with the SEAMS DOWN.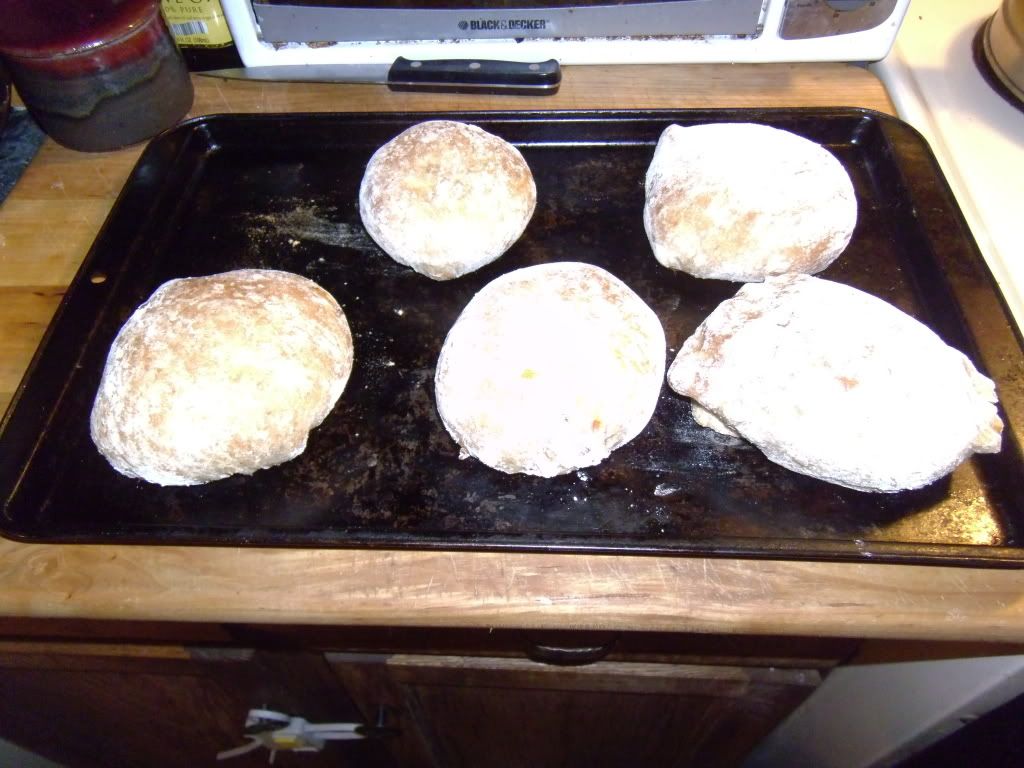 Finished product with a very horrible flash situation.
Yummy inside goodness. :) Should have taken a bite at the beginning of the meal. As it is you are lucky that I remembered to take this shot at all with a mere 3 bites left!
What did we think?
I liked it and thought it was exactly what I thought it would be. I was craving a stuffed roll and that's what we got.
The kids ate theirs without complaint and filled up quickly.
Hubby would like to see what they are like next time if I roll the dough much thinner.

By the way.....
does anyone out there have family memories of eating such a creation?
What did you call them? What is your heritage background?
I realize I could not have possibly *MADE UP* this dish. In the history of the world bread and cabbage our pretty stable commodities even in the worst of times.
I would LOVE to hear any stories about this dish if you have any.