Are you all sick of hearing about my canning updates??
Is ANYONE THERE AT ALL any way???
Sometimes blogging is so lonely. Sometimes I blog and see no comments.
I KNOW some of you (*ahem: KIM*) are reading but it feels like I am typing to the wind some days.... oh well!
Okay. Canning update: 18.5 more quarts of green beans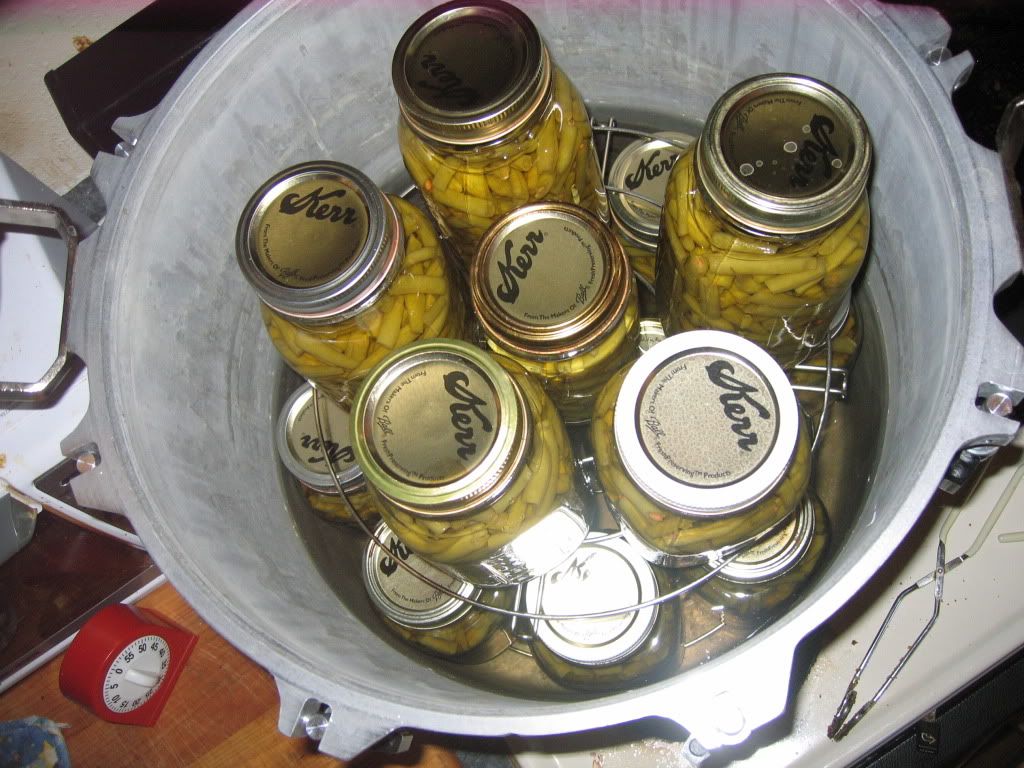 Total: close to 80 quarts! :) I am excited about that tally. It means I most likely will not have to buy any beans from the store this year.
Love, love, really love.