over packaging?
On our trip to IL I began working on Christmas stockings for my children.
I have wanted to knit these for YEARS now and never remember it until November. :( This year I was going to pull it off and get at least one done in the car during this trip.
Well..... I would have but it would have been big enough to fit The Jolly Green Giant! I needed a smaller set of needles and they finally came today.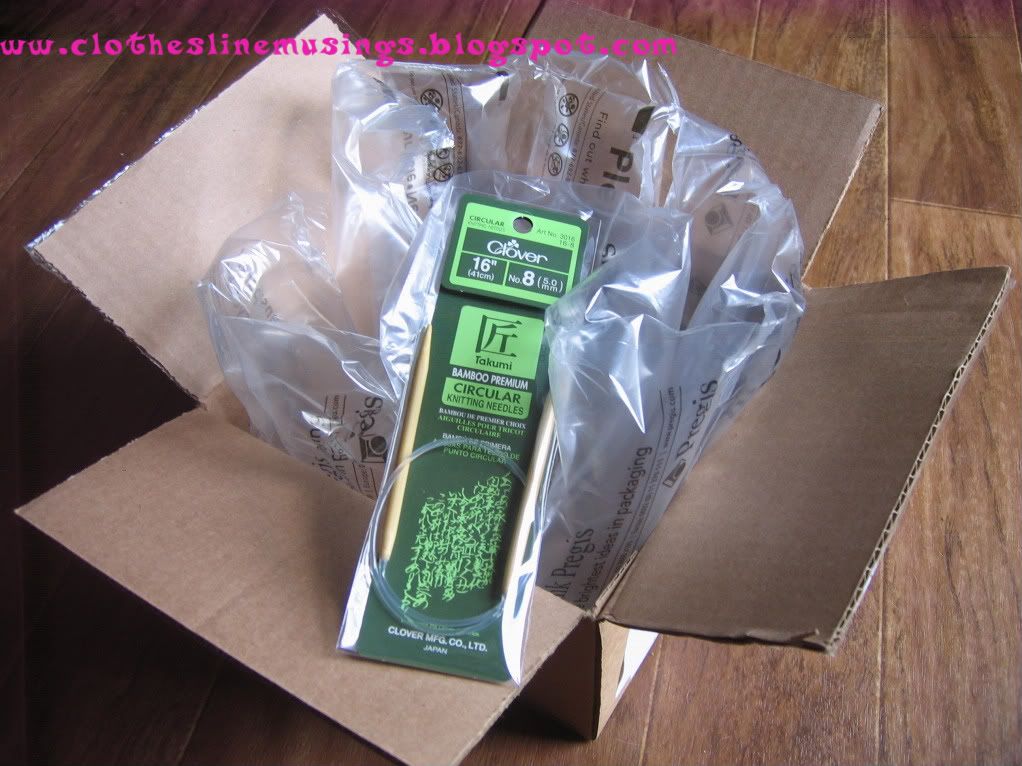 I was a bit taken aback at the size of the box and then I laughed very much when I opened it to find the needles on the bottom of the box with all those air pillows on top.
Oh well 1) it got me to giggle and 2) they are here.
Now I just need to figure out how on earth I am going to find time to knit between now and December!